Of all the celebrities who have stood the test of time and continued to entertain audience over the span of multiple decades, there are few who are so loved and adored as Betty White.
The iconic actress, considered by many in the US to be an unofficial national treasure, is set to celebrate turning 100 on January 17, 2022, and wants fans to help her mark the occasion at a special movie event called "Betty White: 100 Years Young—A Birthday Celebration."
In the movie, made by Steve Boettcher and Mike Trinklein, viewers will get a glimpse into the everyday life of former Golden Girl White, including footage from behind-the-scenes of various sets, working with her office staff, and using her voice in her capacity as an animal rights advocate.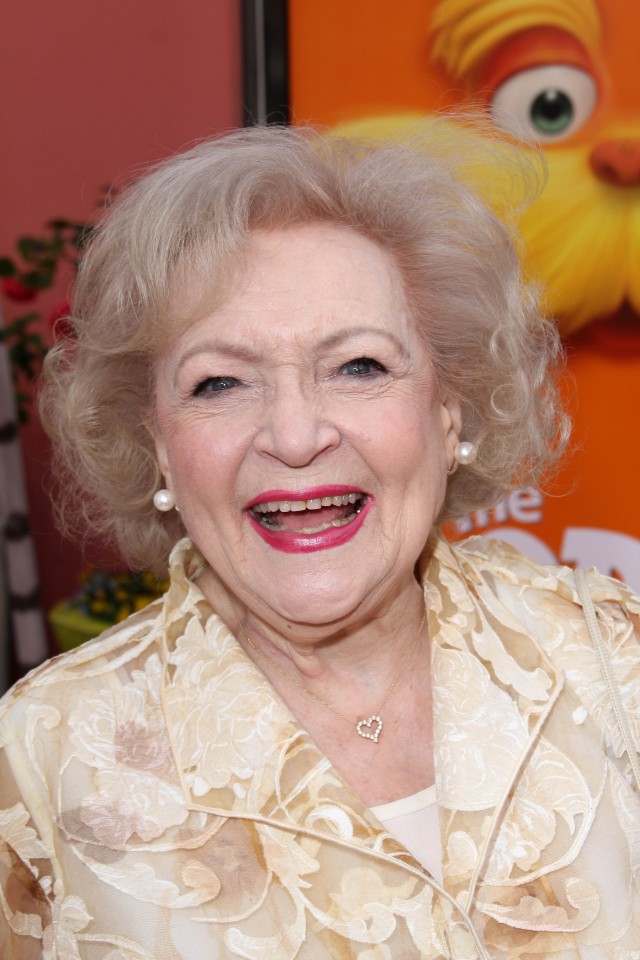 Credit: Shutterstock / S_bukley
And it's not just Betty that fans will be able to see, legendary though she most certainly is.
According to CNN, a whole raft of famous figures will be making an appearance in the film. They include Ryan Reynolds, Tina Fey, Robert Redford, Lin Manuel- Miranda, Clint Eastwood, Morgan Freeman, Jay Leno, Carol Burnett, Craig Ferguson, Jimmy Kimmel, Valerie Bertinelli, James Corden, Wendy Malick, and Jennifer Love Hewitt.
The movie will also give audiences a chance to relive some of Betty's best onscreen movies through the years. That includes performances from her time as Rose on "Golden Girls", the time she hosted "Saturday Night Live", and highlights from her stint as Sue Ann on "The Mary Tyler Moore Show".
Speaking to CNN, Betty said: "Who doesn't love a party?!? This one is gonna be GREAT!"
I'm going BIG for my birthday – right to the BIG SCREEN! Get your tickets and join me by clicking here:https://t.co/qXoSO2BYM3

— Betty White (@BettyMWhite) December 17, 2021
The occasion will be an uplifting change from last year, when White was forced to spend her 99th birthday in quarantine due to the COVID-19 pandemic.
Ahead of that particular milestone, White revealed her plans to Entertainment Tonight.
"You probably didn't ask, but I'll tell you anyway," White said at the time.
"What am I doing for my birthday? Running a mile each morning has been curtailed by COVID, so I am working on getting The Pet Set re-released, and feeding the two ducks who come to visit me every day."
Betty White turns 100 on Jan. 17 and is inviting fans to celebrate with her in a special movie event called "Betty White: 100 Years Young — A Birthday Celebration." https://t.co/VEEh4uW1Mi

— CNN (@CNN) December 16, 2021
Ahead of her turning 100, fans across the world took to the internet to demand "national security" so that nothing could happen to her.
The soon-to-be-centenarian offered her secret to a happy life when she turned 99 at the beginning of this year. She told People that a sense of humor is what keeps her going, and added: "Don't take yourself too seriously. You can lie to others — not that I would — but you cannot lie to yourself."
Man I simply love Betty White – what a fabulous entertainer and all-round titan of the industry!
Please join us in wishing Betty a fantastic 100th birthday and many happy returns, by sharing this article on Facebook.
Meanwhile, leave a comment wishing Betty a Happy Birthday in the box provided.