Nancy Sinatra, the daughter of legendary crooner Frank Sinatra, was born on June 8, 1940, the eldest daughter of Frank Sinatra and his wife, Nancy Barbato Sinatra.
To me, she will forever be associated with the monster hit "These Boots Were Made for Walkin" – but Nancy has been doing many things in her life as well.
View this post on Instagram
Nancy is the oldest of Frank Sinatras three children with his wife Nancy Barbato. In the legendary crooner's early years, the family moved to Hasbrouck Heights in New Jersey.
"We had a lovely little house there, but you could get to the windows from the street—once people knew he lived there, they would come to get a glimpse, which worried my mother because I was a tiny little toddler, and she didn't want anybody stealing me from the front yard," Nancy recalled in an interview with The Guardian.
The little girl grew up surrounded by stars and wealth, locked in the ever-present spotlight of fame – so you'd think her transition into being a singing sensation in her own right would have been smooth.
But her first singles were a failure and she was close to being dropped by her father's record label, Reprise Records. Then, however, after some vocal training and an image change, Nancy enjoyed the success we all remember her for.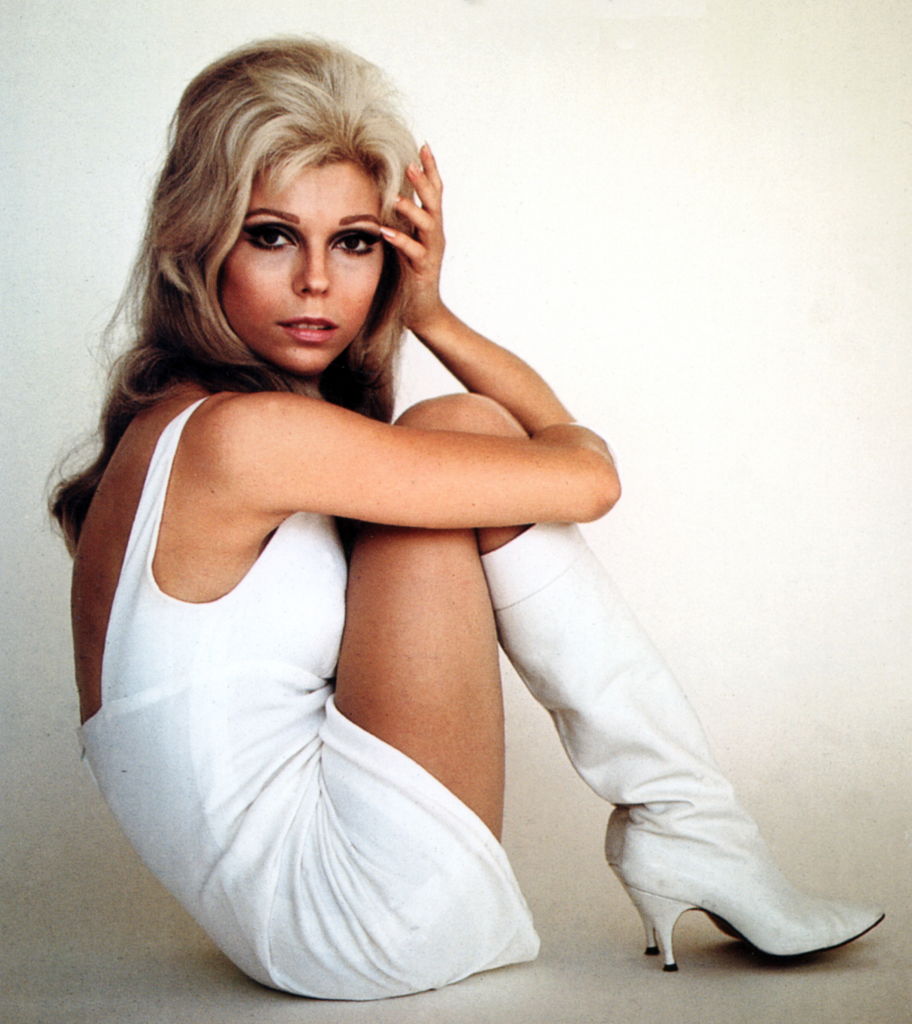 When her family moved to California, so her father could pursue his acting career in Hollywood, Nancy took dancing, acting, piano, and voice lessons.
She's best remembered for wearing her iconic go-go boots and singing "These Boots Are Made For Walking." The song even had a music video to go with it, a rarity in the days before MTV.
"I knew it was a hit the first time [writer-producer] Lee Hazlewood played the bass line on his guitar in my mother's living room. When I heard the track in the studio, I knew then and there it would be a number-one record. I even told Lee to release the track without the vocal! The fact that it has been embraced by generation after generation of little girls is proof of its staying power. I was the lucky one to record it and I think the fashion helped it along. Girls always want a pair of boots," Nancy Sinatra told Los Angeles Magazine in 2016.
But prior to the hit that earned her three Grammy nominations, she had dropped out of college after a year, had married and divorced, and was nearly let go by her father's record label.
Thankfully, songwriter Lee Hazlewood taught her to sing in a lower tone. She adopted the "Carnaby Street" look and in 1966 released her best-known single, which peaked at No. 1 in the United States Billboard Hot 100 and in the U.K. Singles Chart.
View this post on Instagram
Following her success, she had other hits including "How Does That Grab You, Darlin'?" and "Sugar Town." She even appeared on the silver screen playing lead roles alongside Peter Fonda in 1966's The Wild Angels, and Elvis Presley in Speedway in 1968.
View this post on Instagram
But she would come back with a bang by posing for Playboy at the age of 54, as well as releasing her third album which included musicians such as Bono and Morrissey.
She went on to publish two books about her father and was honored with her own star on the Hollywood Walk of Fame.
And as for her iconic go-go boots, she can't recall what happened to them, believing she gave them away at some point.
"I lost track of them. I donated them to a club, I think. I didn't appreciate the value of memorabilia in those days!", Nancy said.
Nancy Sinatra's love life
In 1960, Sinatra married teen singing idol Tommy Sands – but they divorced just a few years later.
"My advice to young people is don't get married so young. Have an affair," the sixties icon said in 2021, looking back at her love life.
In 1970 she was ready for a new marriage when Hugh Lambert came into her life. Nancy briefly stepped out of the spotlight to raise her two daughters, Amanda Erlinger and AJ Lambert.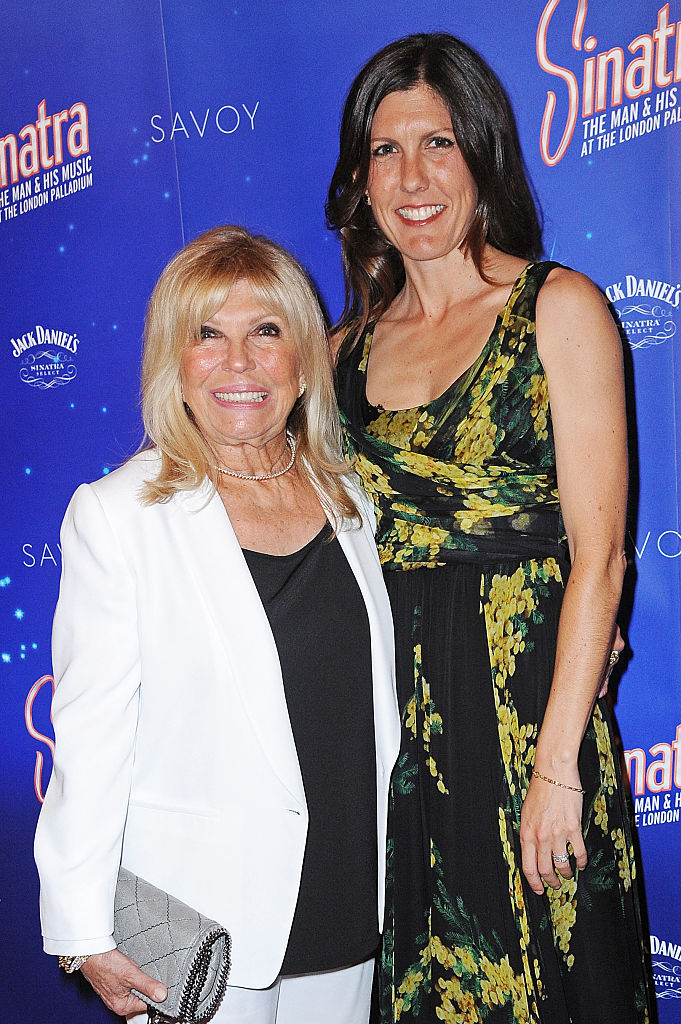 Nancy Sinatra (L) and daughter Amanda Lambert attend the press night of "Sinatra At The London Palladium" at London Palladium on July 20, 2015 in London, England. (Getty Images)
Unfortunately, Lambert died from cancer in 1985.
Through her daughters, Nancy now has grandchildren and her daughters have also helped her with her music lately. For example, AJ and Amanda were the masterminds behind their mom's compilation album.
"I'm blessed to have two kids who care about my legacy," Nancy told The Independent.
Nancy Sinatra today
Today, Nancy keeps herself busy and has no plans to slow down. In 2020, she opened Nancy's Bootique, an online shop where fans can order CDs, exclusive merchandise, and signed items.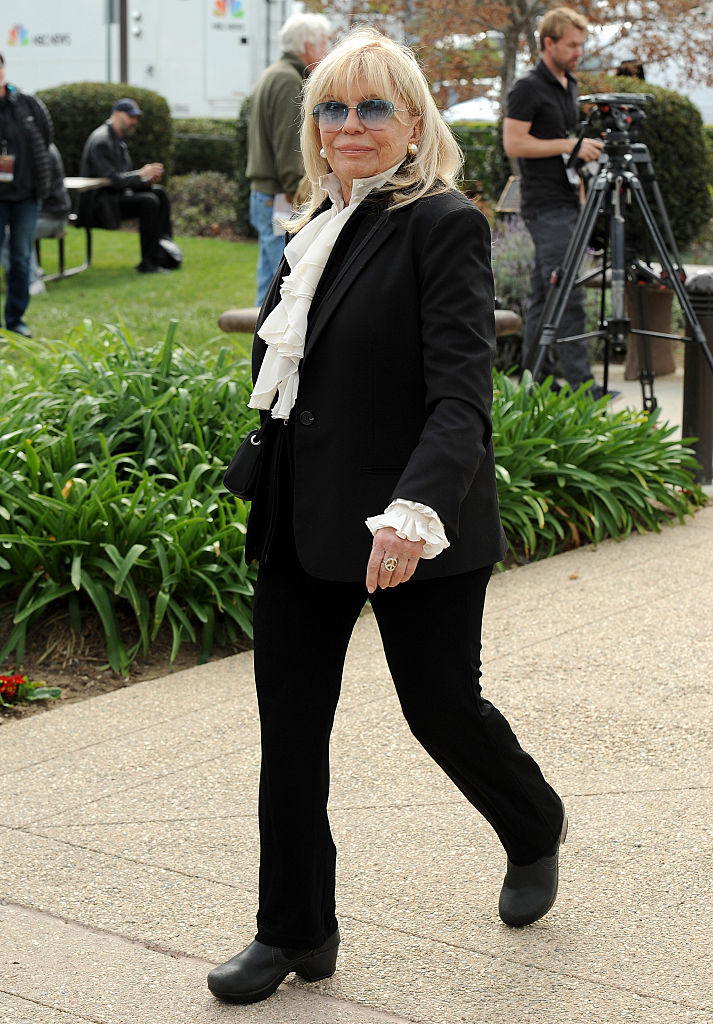 Axelle/Bauer-Griffin/GC Images
Such a fashion icon that still inspires us today. Please share with all the Sinatra fans you know.